About Us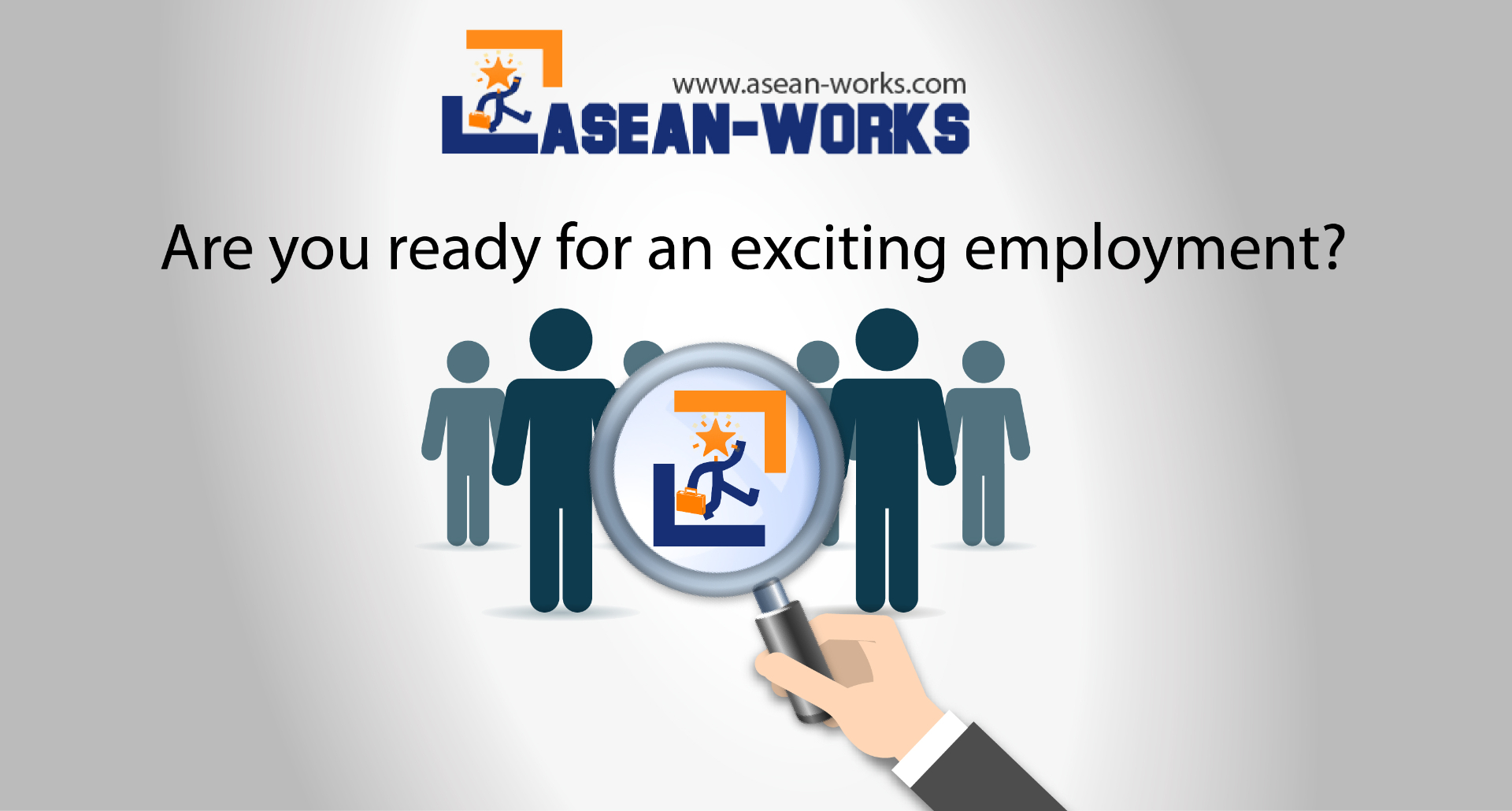 Asean Works Recruitment Firm
Asean Works Recruitment Firm is managing its business efficiency and effectively relies on quality rather than quantity. We are doing the best to make the customers' satisfied and our staff happy with the right business ethic. We focus on two main services. Recruitment service (Asean-Works) is designed to help you find the right people at the right time .Training provider (Talent Business Partner) will help you to develop your staff capacity in order to grow their skill on the job.
Through our dedicated team of internationally-trained experts, we combine state-of-the-art technology, data analysis and a comprehensive network of partners to find the right person for your business. Calling on our well-established network of potential candidates, we conduct the screening process, saving your company time while ensuring you secure the perfect person to help your business grow.
Our success and expertise has led to thousands of jobseekers using our services every month to search the more than 6,000 live job ads, and our shift to focus on providing companies with a tool to recruit the best staff possible has seen Asean Works Recruitment Firm become Cambodia's elite recruitment agency, Staffs Outsourcing, HR Consulting, Training Development.
Our Vision
To be the leading provider and builder of talent in Asean Community.
Our Mision
Our mission is to be the preferred and trusted talent management partner to both our clients and individuals. To achieve this, we are committed to the provision of excellent customer service and continue to work in close consultation with our clients to ensure that their needs are adequately met to their complete satisfaction.
Our Services
Recruitment Service
Training Providing
Job Announcement website (Free Posting jobs)
HR Consulting
Recruitment urgent jobs
Staffs Outsourcing Service
HR Consulting Service
Training Development all Business